Why Choose Us
We are Scott Herndon Homes, a Sandpoint, Idaho custom home builder and general contractor
Scott Herndon Homes is a licensed and insured general contractor that has been serving North Idaho in the Sandpoint area since 2005. We mainly work in Bonner County and have brought great satisfaction to our clients. We are a quality design and build company. Your satisfaction is our priority.
What Makes Us Different
We care about quality, and we study to know what quality is, and we can explain it to you. We also care about you, your expectations and your budget, and we strive to communicate well with you and to help you meet your goals in the construction of your project.
We have studied every aspect of home design, site planning, engineering and construction, and we bring that expertise to every phase of your project. We get dedicated to every aspect of your new construction, remodel, addition, deck, outbuilding, or home repair, ensuring that the results meet your highest expectations.
We use the latest proven technologies for engineering, energy efficiency, and waterproofing, when and where it makes economic sense to you. And, we install all of the products that go into your home according to the product manufacturers' recommendations to ensure the product works and that you receive full warranty coverage.
Since our own crews have participated in every aspect of residential construction, from excavation to electrical to tiling, we have the experience to adjust the designs and plans for your home, ahead of time, to take the best advantages of cost and efficiency savings through each phase of your project.
We also have the expertise to ensure that your project performs to the highest standards, from indoor air quality to the integrity of your mechanical and engineering systems. We closely supervise each phase of your project to ensure each step meets or exceeds building codes. Specifically, we use the latest edition of Means Residential & Light Commercial Construction Standards plus industry standards and manufacturer recommendations.
Our lead contractor, Scott Herndon, has a bachelor's degree in Finance from Arizona State University, and having worked a previous career in finance and accounting, he understands the financial numbers behind the building and can use this expertise to help you meet your financial goals while obtaining the home, shop, barn or renovation you desire.
What We Do
New Construction: Single and multi-family home construction. Let us build your home, shop, greenhouse, garage, or barn. Our stick frame crew will frame your building level, plumb and square. We also employ timber frame craftsmen for beautiful, traditional pegged joinery of large timbers, and our log experts can build your log home or log accents.
Remodels and Additions: Now is an excellent time to invest in your home with an upgrade or an update. We specialize in new finishes, room additions, adding a new skin or a new roof! We can design your changes on our Chief Architect software, allowing you to walk through your future home in 3D. This is a superior way to ensure you know exactly what the design results of your improvements will be before construction begins.
Decks: Attached, covered, uncovered, concrete, stone, wood or composite decking. A jacuzzi or a built-in barbecue, we can do it all.
Tile and Stone: We are experts at designing and installing tile and stone. Please also visit our website at www.SandpointKitchensandBaths.com to see our excellent work in tile and stone and kitchen and bath remodels and additions.
Design
We use the latest design technology by Chief Architect Software. With it, we can fully design your project and allow you to walk through the results in virtual 3D, allowing you to experience the changes before you approve the design and construction begins.
Here is an example - a client hired us to do a significant addition to their smaller home. We worked closely with them to develop a complete design with our software prior to the commencement of construction. With the software, we were able to add furniture and fixtures to ensure space was adequate for their needs. Here is a picture of their home before: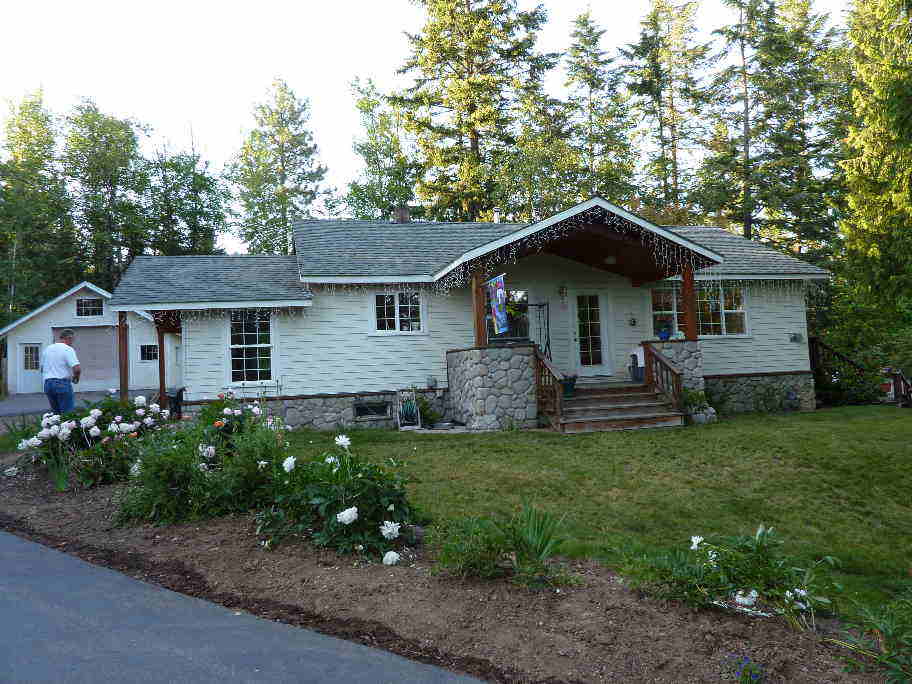 And the home entered into the software with the desired addition: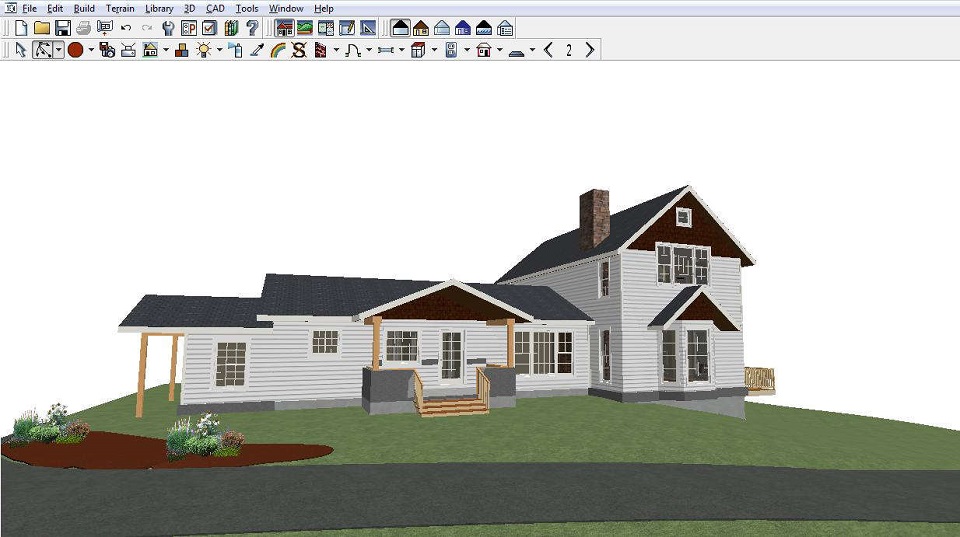 The new, client approved floor plan: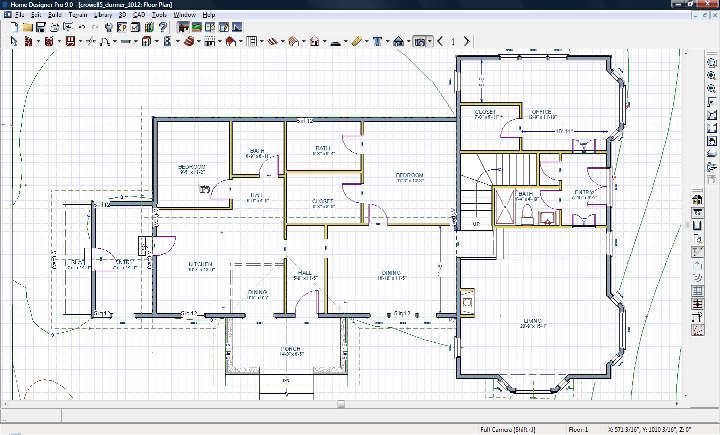 And a 3D view of the first floor: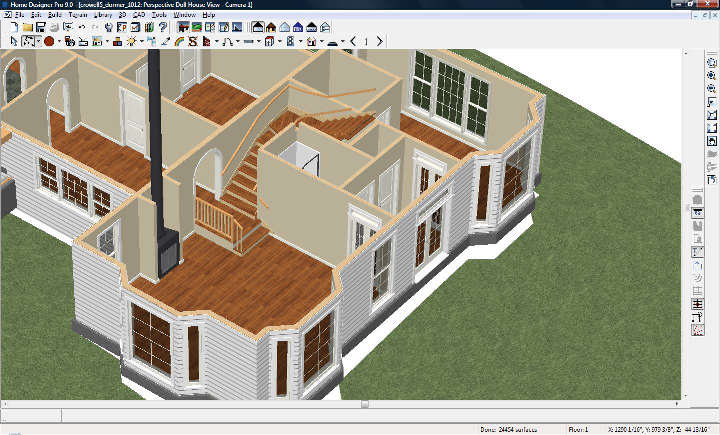 Let our design team create for you a unique and beautiful home, and let our construction team turn your dream home into a reality.
We are design and construction professionals. Give us the opportunity to show you what we can do for you!
Don't hesitate to call us for a quote.



(208) 610-2680
Testimonials
"We had the privilege of having Scott Herndon Homes build our deck and replace our foundation. The quality of the work was outstanding, there were no shortcuts, and the job was done in a timely fashion. Scott was there always to supervise the work, and the bid on the job was accurate. Scott was very honest and up front on all the work he did. Scott Herndon Homes comes highly recommended by us." - Dr. and Mrs. Kevin Chang, Coeur D' Alene
"Scott has a strong work ethic, and I appreciated his thoughtful approach to building fine homes. It was a pleasure to see the progress and quality of Scott's workmanship. Now that our home is complete, I reflect back on the great work that was done, and will never forget Scott's vital and very appreciated contribution to the construction of our home. Without reservation, I recommend Scott Herndon Homes." - Steve Rugg, Sagle
"Scott Herndon Homes listened to what "We" wanted. Scott helped us accomplish the space we needed, and created a look that had character without looking like an "addition". Having Scott's computerized house views and the various room layouts really helped us. Scott was easy to work with, and he was very patient in explaining things as questions arose. He is very knowledgeable and was quick to return our calls and answer inquiries. We love our addition. It has all the character we wanted." - Ramona Crowell - Sandpoint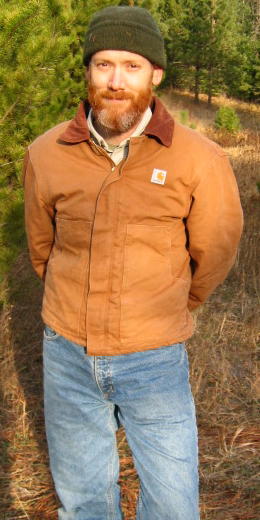 Scott Herndon has been building homes, barns and decks from the ground up since 2004. Prior to that, he enjoyed a finance and accounting career, including 10 years as a consultant installing PeopleSoft Financials software for Charles Schwab, Toyota, Sprint, UC Berkeley and Los Angeles County. He has a B.S. degree in Finance from Arizona State University.