Subscribe to our RSS feed to automatically receive new blog entries
After all of the framing is complete, our main crew typically proceeds with roofing and then the exterior finish, while our mechanical subcontractors work on the inside and do the HVAC rough-in, the plumbing DWV and supply rough-in and the electrical rough-in. On this Bonners Ferry garage with apartment, which is a phase 1 construction project that backs up to the future custom home, our customers were out-of-state, and we conducted the electrical walk-through by video to get their approval of all of the decisions as to lighting and switch placement.
The resulting video happens to be a good opportunity for you to see the building as it progresses and to get some of our thoughts as to how to switch and layer lighting in different rooms.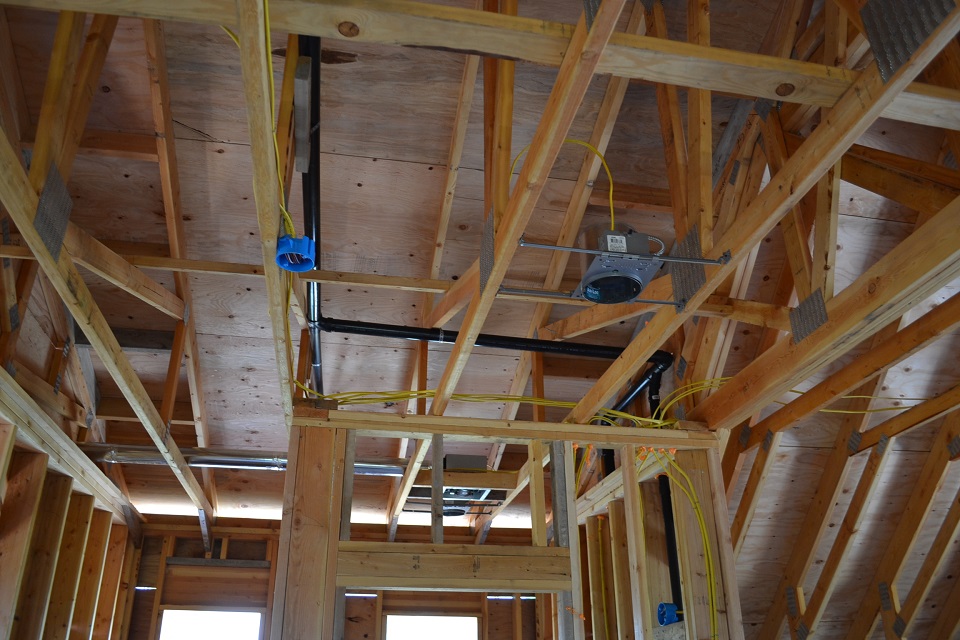 In the photo below, this is the half wall at the top of the stairs. Due to the truss and girder framing that makes the clear span possible in the garage below and that adequately supports the floor loading of the second floor, there is a built-up beam below this half wall so that all of the electrical wire can not go down through the floor. So, the entirety is routed through the half wall - cables bringing power in and taking the loads out.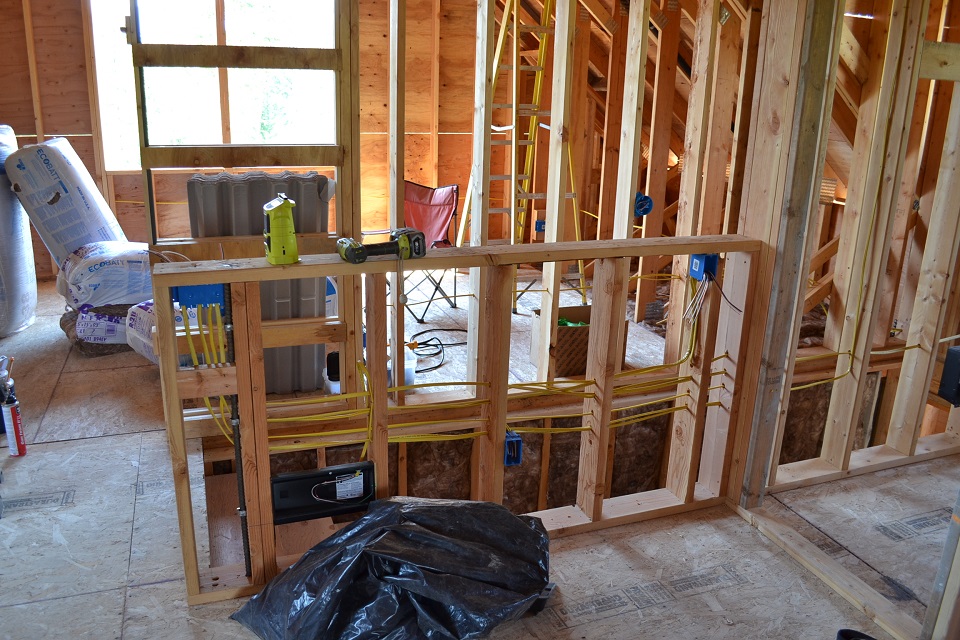 The kitchen is one of the most concentrated uses of electrical power in a home. The electrical code requires two independent 20 amp small appliance circuits on the coutertop, with outlets at quite frequent intervals. We also wire the refrigerator on it's own circuit, and then there is usually the range, a microwave, fans, multiple layers of lighting, a garbage disposal and it's associated switch, and often there is a dishwasher. There are lots of circuit "homeruns" in the kitchen.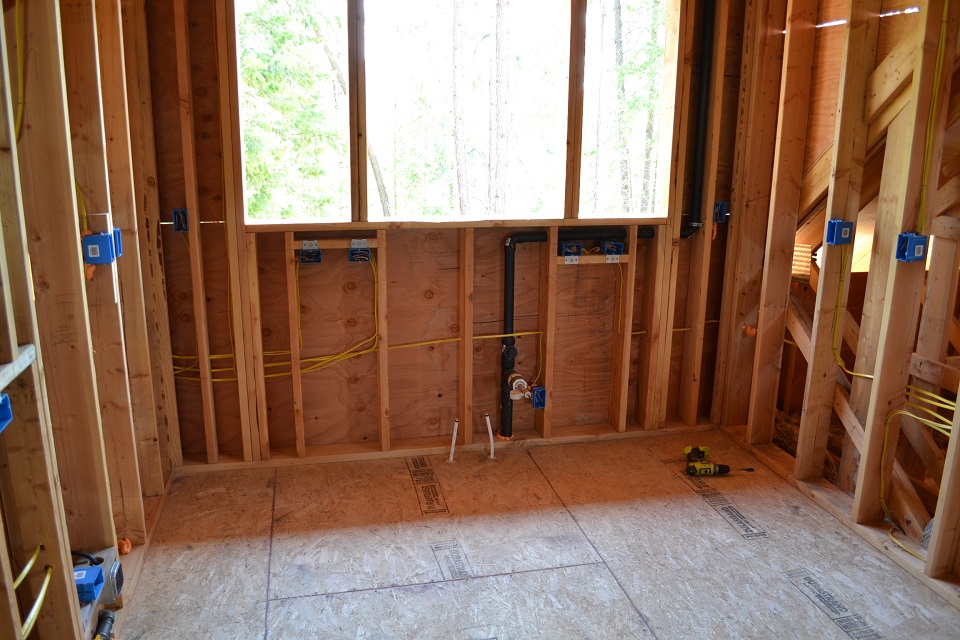 The current homeowners plan to install a gas range, which only requires 120 volt power and not much amp load, but we always wire a dedicated 40 or 50 watt, 240 volt circuit in case there is desired a future use of an electric range and oven instead of the gas range.